About Discovery
Welcome to Discovery Church! We invite you to check out this website, discover who we are as a church, and then join us at one of our worship services. There are lots of exciting things happening at Discovery, and it's a great place to see the Holy Spirit at work. We like to say that "we're a river, not a pond", with the love of Jesus flowing out like a river into our community and world!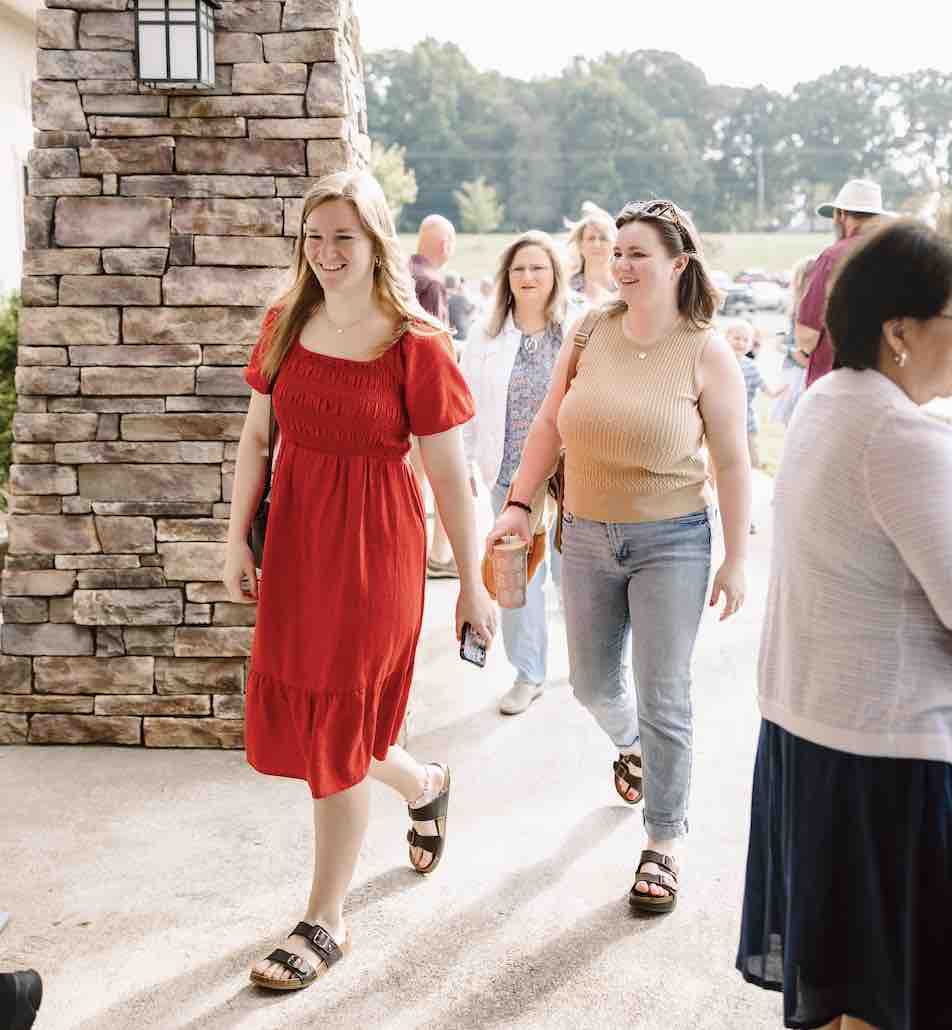 Who We Are
Our Mission is to always be representing Jesus. Our values are broken down into Five Treasures and Five Keys. The keys unlock the treasure in our life. LOVE GOD through INVITATION. FIND FREEDOM through LEARNING. SEE GOD through PRAYER. EXPERIENCE HEALING through SERVING. DISCOVER JOY through LOVING
Our Beliefs.
​Our foundational principles are captured with Jesus's words in Luke 4:18-19 "The Spirit of the Lord is upon me, because He has anointed Me to preach the gospel to the poor. He has sent Me to proclaim the release to the captives, and recovery of sight to the blind, to set free those who are oppressed, and to proclaim the favorable year of the Lord."
From these words, we see the five treasures that Jesus desires to bring into the world: salvation, freedom, spiritual sight, healing and joy. We believe that the keys to discovering these treasures are by invitation and learning, and through prayer, service and love.
Our four essential beliefs are the following:
The Bible
The Bible is the Word of God. It is the only completely reliable and truthful authority, and we accept it as the basis for all that we believe and as a manual for how we live our lives.
Jesus
Jesus is the Son of God who paid for our sins by dying on the cross as our substitute. His death and resurrection accomplished salvation for those who receive grace by trusting in Him. He is the only mediator between those who believe in Him and God.
Holy Spirit
You must be born of the Spirit. God created humans to have fellowship with Him, but they defied God by sinfully going their own way. As a result, we need God's saving grace to end our alienation from Him. Salvation comes only through God's grace , not human effort, and it must be received personally by repentance and faith.
Believers
Believers are to be filled with the Holy Spirit. We believe the only way possible to live the Christian life is by God's power within us, and that every believer can be filled with the Holy Spirit by simply asking.
"Therefore go and make disciples of all nations, baptizing them in the name of the Father and the Son and the Holy Spirit, and teaching them to obey everything I have commanded you. And surely I am with you always, to the very end of the age." ​(Matthew 28: 19 - 20)
- Our Guiding Scripture
What time are the services?
Our Worship Services are held Indoors on Sundays @ 9:00 AM & 11:00 AM. We have an online streaming option as well.
What are our office hours?
Office Hours
Mondays – Wednesdays
9:00 AM – 4:00 PM
Thursdays
9:00 AM – 2:00 PM
Fridays & Saturdays
Closed
As you enter the church property off of Startown Road, there will be parking attendants to guide you to parking spaces designated for visitors in close proximity to the worship center.
Most who attend Discovery dress casually.
What can I expect at the Worship Service?
Your worship experience will begin as you are welcomed by our friendly greeters who are genuinely glad that you've chosen to come to Discovery for worship. They will guide you to the Welcome Center where you will be oriented to various locations in the building and receive a gift as a first-time visitor. Our service begins with live praise music and includes songs from contemporary, gospel as well as more traditional genres that reflect our multi-generational and multi-cultural fellowship. You will sense the presence of the Holy Spirit as you enter into worship of the living God.
Following a time of praise, the pastor's message, based on God's Word, will inspire you and challenge you in practical ways to live out the biblical principles in your daily life.
What programs/services do you have for children and youth?
Infants and Toddlers:
We offer exceptional, secure care for infants and toddlers during our Sunday morning services at Discovery. Our goal is to lay a strong spiritual foundation in the life of each young child, sewing seeds with love and care so that when they become older, each child will accept Christ as the Lord and Savior. We strive to create a fun, clean, and safe environment to learn the truths of the Bible even at the earliest age.
Kindergarten-5th Grade:
During our Sunday morning worship services, the Bible comes alive as we worship God creatively through lessons and activities that are developmentally appropriate for their age, with the goal of increasing their knowledge of God's Word, while providing them a place of worship and companionship. Our mission is to teach and shepherd children to love God with all their heart, soul, mind and strength and to love their neighbor as themselves. This ministry is unique in that one moment the children are having 'no holds barred' fun, and the next moment are listening intently to Bible stories and the teachings of Jesus.
Youth:
At Discovery Student Ministries, a program for 6th – 12th graders, the goal is to make and mature disciples as Discovery youth come to know Jesus and grow in their relationship with Him through a better understanding of salvation and their faith. Through weekly youth services, discipleship, youth events, trips, and summer camp, the youth will experience the truth that through Christ there is freedom. They will see that they can gain spiritual insight through prayer, and that true healing and pure joy can only come from a relationship with Christ. For more information on our Youth Program, reach out to the church office at 828-855-2200 or visit our youth page on the website!
What kind of security do you have for children's areas/programs?
Children are required to be checked in and checked out each Sunday by their parent or legal guardian. Children are given coded tags, and parents will have tags with corresponding codes to ensure a safe pick-up. Our childcare providers will have the parent's phone numbers in case of emergencies. Once children have been checked in, the family is recorded in our system to make subsequent check-ins and communications quick and easy. Background checks are required for every adult working with our children. Your child's safety is our priority.
How can I get involved? How do I volunteer?
There are many opportunities to become a vital part of Discovery by serving within the church and also in many local ministries. There are also many opportunities to become a part of a small group at Discovery where you will develop close relationships with other believers, be supported in your faith journey, and just have fun and fellowship with other Discovery folks. These groups are listed, with contact information, under the "Connect" tab on our homepage.
How can I meet the Pastor?
Pastor Sharpe would love to meet you! He is available after each service and can be further contacted by email at Smith@DiscoveryChurchHickory.com or by calling the church office at 828-855-2200